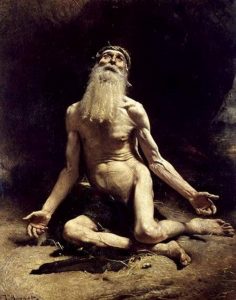 JOB'S UNDERSTANDING of the afterlife was a reflection of the culture around him, which was dominated by the Amorites who controlled the ancient Near East from about 2000 BC to 1400 BC. They believed that the dead depended on the living to feed them to sustain them after death.
But even with that, Job knew that his Redeemer lived, "and at the last he will stand upon the earth"—and that Job would see that day with his own eyes, a clear prophecy of the resurrection of the dead described by Paul in 1 Corinthians 15:35-55.
We discuss the ancient Near Eastern view of life after death, the significance of sacred mountains and tells, dolmens, and the Rephaim in the context of Job's complaint.
Here's the link to the free online and audiobook editions of The Star that Astonished the World by E. L. Martin, an analysis of the astronomical and prophetic evidence that points to September 11, 3 BC as the actual birth date of Jesus.
---
JOIN US IN ISRAEL! We will lead our next tour through the Holy Land March 31–April 9, 2024, with an optional three-day extension to Jordan, with visits to Mount Nebo, Wadi Rum, and Petra. Our special guest is Timothy Alberino!
For more information, log on to www.GilbertsInIsrael.com.
Click here for the complete archive of our New Testament Bible studies to date, and click here for the Old Testament studies to date. Or go to www.spreaker.com/show/gilbert-house-fellowship for all of the audio.