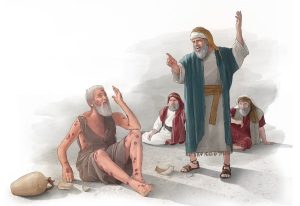 JOB FINALLY vents, declaring that he must speak freely since his effort to forget his complaint has failed. In chapter 10, Job addresses God in forceful language, accusing Him of being unjust and demanding answers for his suffering.
Then Job's second friend, Zophar the Naamathite, responds and offers little comfort. Zophar asserts that Job is guilty and deserving of God's punishment—in fact, probably deserving of worse than he's already suffered.
Job replies that everyone knows God is sovereign and accuses his friends of speaking falsely for God. Contenting to assert his innocence, Job addresses God directly, pleading with God to hear his case.
---
Click here for the complete archive of our New Testament Bible studies to date, and click here for the Old Testament studies to date. Or go to www.spreaker.com/show/gilbert-house-fellowship for all of the audio.