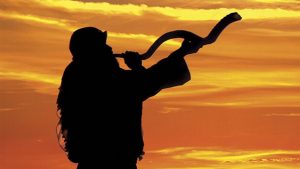 THE ROLE and responsibility of a watchman opens this week's study. But beyond the burden watchmen carry for sounding the alert when enemies approach is a deeper sense of the word, a meaning rooted in the similarity of the Aramaic and Hebrew words for "Watcher" (Strong's H5894) and "city" (Strong's H5982), which is a place guarded by a watch.
We discuss the implications of this parallel (see Isaiah 14:21 and substitute "Watchers" for "cities") and God's promise of judgment for false shepherds. Then we move on to the prophecies of Israel's restoration and judgment against the land of Edom, which apparently allied itself with the Chaldeans of Babylon when they sacked Jerusalem and destroyed the Temple.
---
Book Four of Sharon's series of supernatural thrillers The Redwing Saga, Realms of Stone, is available now at Amazon!
Here are the links for Book Three of The Redwing Saga, The Blood is the Life; Book Two, Blood Rites; and Blood Lies: Book One of The Redwing Saga. Visit Sharon's author page at Amazon.com for more.
Derek's latest book The Day the Earth Stands Still: Unmasking the Old Gods Behind UFOs, ETs, and the Official Disclosure Movement, co-authored with Josh Peck, is available now in paperback and as a Kindle e-book! See www.OfficialDisclosure.com for more info.
Derek's book The Great Inception: Satan's PSYOPs from Eden to Armageddon is now an e-book for the Kindle and Nook! For free samples, click here for articles from the book, or click here for a series of short (5-10 minute) videos based on the book.
---
Click here for the complete archive of our New Testament Bible studies to date, and click here for the Old Testament studies to date. Or go to www.spreaker.com/show/gilbert-house-fellowship for all of the audio.