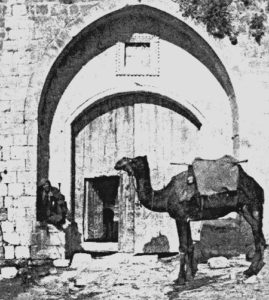 MARRIAGE AND divorce can be sensitive topics, so it's no wonder the scribes and Pharisees tried to use them to trip up Jesus. As with every encounter between them, however, Jesus turned the tables and discredited his antagonists.
We discuss the request by James and John to sit at Jesus' right hand in his kingdom, the cursing of the fig tree, Jesus' triumphal entry into Jerusalem, and several well-known parables, including the rich young ruler, the laborers in the vineyard, and the parable of the tenants.
Click here to read the essay "This is Not a Day Care, It's a University!" by Oklahoma Wesleyan University president Dr. Everett Piper.
Click here for the complete archive of our New Testament Bible studies to date, and click here for the Old Testament studies to date.