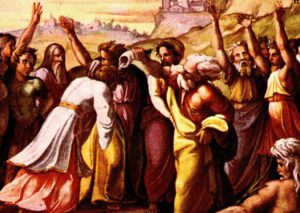 DAVID PROCLAIMS Solomon his successor and announces the construction of the Temple. Interestingly, the account of Solomon's anointing in 1 Chronicles skips over the rebellion of his half-brother, Adonijah (spoiler!).
We also discuss the final psalms of David in our study, which make clear that God has known us since the beginning of time, and the first of the psalms of Solomon we'll study, a wonderful reminder that our efforts in life are in vain unless the Lord is in it.
Click here for the complete archive of our New Testament Bible studies to date, and click here for the Old Testament studies to date.