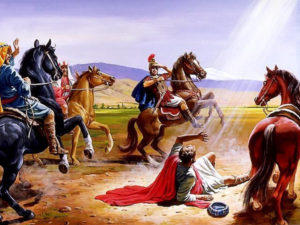 OUR JOURNEY through the book of Acts continues with the account of Saul's vision on the road to Damascus and the beginning of the outreach of the church to Gentiles.
We discuss Saul's early years in the faith, the difficulty the Jewish Christians had with the news that Peter had gone to the house of Cornelius the centurion–an uncircumcised man–and the implications of Peter's vision of the unrolled sheet.
Click here for the complete archive of our New Testament Bible studies to date, and click here for the Old Testament studies to date.