A FLYING SCROLL, a woman named Wickedness, other women with wings like storks, and four chariots pulled by red, black white, and dappled horses continue the fascinating vision of the prophet Zechariah.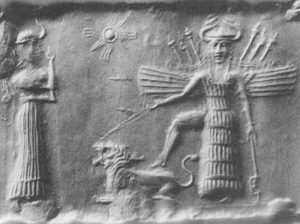 Picking up from his vision of the "two anointed ones" last week, we discuss the link between the flying scroll and the one unsealed by the Lamb in Revelation 6. We speculate on the significance of the directions in which the chariots were sent (two to the north, one to the south, and another to patrol the whole earth), and the symbolic and spiritual connections between Zechariah's vision and the land of Shinar (Sumer).
We also talk a bit about the biblical references Petra, called Sela in the Bible, its connections to Moses, and the importance of the Jordan Rift Valley in the long supernatural war of the gods.
---
Click here for the complete archive of our New Testament Bible studies to date, and click here for the Old Testament studies to date. Or go to www.spreaker.com/show/gilbert-house-fellowship for all of the audio.