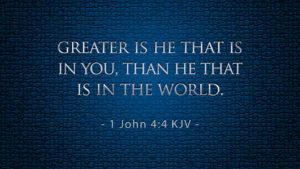 THE EARLY church had to deal with a number of heretical teachings. The idea that Jesus was not fully God and fully man was one of them.
The apostle John addressed this in his first epistle. In his gentle style, John counseled believers to love one another, to recognize false teachings, and to test the spirits, because not everything that manifests from the supernatural realm is from God.
Join us in Dallas March 31-April 2 for the Hear the Watchmen conference, God's Great Gathering! Click here for information and to register. Save $20 with the promo code SKYWATCH.
If you can't be in Dallas for the conference, join us via live video stream! Cost is $39 and all presentations will be archived for 30 days after the conference. Click here to order the live stream, and save 5% with the promo code GILBERT5.
Derek's new book The Great Inception: Satan's PSYOPs from Eden to Armageddon will be available within weeks! For a free preview, click here for a series of articles drawn from material in the book.
---
Click here for the complete archive of our New Testament Bible studies to date, and click here for the Old Testament studies to date.