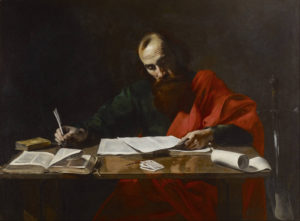 THE GIFTS of the Spirit and Paul's instructions for their application are just part of this week's study based on Paul's letters to the church at Corinth. We discuss the resurrection of the dead, apologetics based on eyewitness testimony, and the death of the gods as we cover some of the most remarkable chapters in the New Testament.
Here is the link to the podcast Derek mentioned, a discussion between Dr. Michael Heiser and David Burnett on David's academic paper on 1 Corinthians 15:35-50.  They discuss Paul's listing of "celestial" and "earthly" bodies and David explains why these verses are a link to key divine council passages from the Old Testament.
Click here for the complete archive of our New Testament Bible studies to date, and click here for the Old Testament studies to date.