PHYSICAL RESURRECTION is an aspect of Bible prophecy that's not often discussed.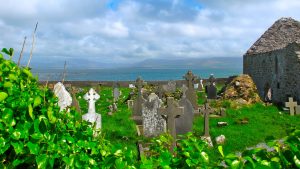 Today, we link Daniel 12:2-3 to Isaiah 26:13-19, Ezekiel 39:11, Matthew 27:52-53, and 1 Corinthians 15:51-52 to show how the prophets and apostles understood not only that we will be physically resurrected someday, but that the Rephaim — i.e., the spirits of the Nephilim (yes, them again) — will be "blocked" from this resurrection.
Click here for more information on David W. Lowe's excellent book Earthquake Resurrection.
---
Click here for the complete archive of our New Testament Bible studies to date, and click here for the Old Testament studies to date. Or go to www.spreaker.com/show/gilbert-house-fellowship for all of the audio.