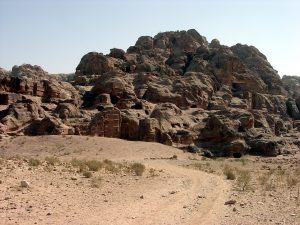 THE TEN COMMANDMENTS were the first instructions given to Moses upon Israel's arrival at Sinai. And the first command was "you shall have no other gods before me."
We discuss the commandments and the reasons God had for emphasizing that directive and the one that followed, a prohibition on carved images to represent Him or any other spirit being in heaven, on earth, or "in the water under the earth" (i.e., the abyss). In a nutshell, it's because the small-g "gods" are real and the pagans believed that idols gave the gods "locality," sort of like spiritual radio transceivers.
For details on the Amorite kispum ritual, drawn from peer-reviewed, academic, secular research, see our book Veneration.
---
Our book Veneration is available for Amazon's Kindle e-book reader! Click here and find out why readers rate Veneration 4.7 out of 5, describing it as "a must read" that "opens up…the Bible's hidden mysteries."
Click here for the complete archive of our New Testament Bible studies to date, and click here for the Old Testament studies to date. Or go to www.spreaker.com/show/gilbert-house-fellowship for all of the audio.