WE'RE BACK with a brief summary of highlights from our whirlwind tours of the Holy Land and the UK.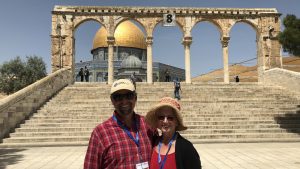 We discuss sites we visited, such as Gilgal Refaim, Joshua's altar, and Harosheth Haggoyim (the headquarters of Sisera, commander of the army of the Canaanite king Jabin), the amazing artifacts at the British Museum, and an incredible divine appointment at the site of Aleister Crowley's home overlooking Loch Ness.
Our next study of the Old Testament begins with Genesis 1 next week!
Click here for the complete archive of our New Testament Bible studies to date, and click here for the Old Testament studies to date. Or go to www.spreaker.com/show/gilbert-house-fellowship for all of the audio.