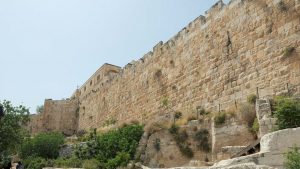 PERSEVERANCE IN the face of opposition is one of the lessons from our reading today. The Samaritans, Ammonites, and Arabs in Nehemiah's day tried to discourage the Jews through threats, political pressure, and even a conspiracy to assassinate Nehemiah.
With the work completed, Ezra led the people in a reading of the Law and a restoration of the Feast of Tabernacles, which, we were surprised to learn, hadn't been observed since the Exodus!
We also discuss the meaning of God's promise to make Abraham's descendants "as the stars of heaven," which is a reference to our future restoration as members of the divine council, not the number of Jews and Christians on the earth.
---
Click here for the complete archive of our New Testament Bible studies to date, and click here for the Old Testament studies to date. Or go to www.spreaker.com/show/gilbert-house-fellowship for all of the audio.