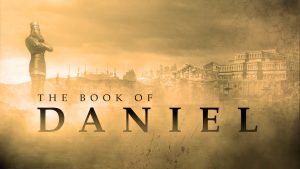 THE END of the 11th chapter of Daniel reads like a prophecy of the wars of Antichrist. Since the first 35 verses of that chapter are a prophecy of wars that were over the Holy Land in the two centuries before the birth of Jesus, concluding with Antiochus IV and his abomination of desolation, this analysis makes some sense.
We revisit last week's study of Daniel 11:1-35, and then spend the rest of the study on the last ten verses of the chapter. In a nutshell, they appear to foretell a war that brings the Antichrist to power in Israel, where he will be welcomed as a savior.
We also speculate on the identity of the Antichrist figure called the "king of the north," the "gods of his fathers," the "one beloved by women," the "god of fortresses" he serves, and even on the role of Islam in Daniel's vision of the end times. 

---
Click here for the complete archive of our New Testament Bible studies to date, and click here for the Old Testament studies to date. Or go to www.spreaker.com/show/gilbert-house-fellowship for all of the audio.