WHILE POLITICS hasn't changed much in the last 2,500 years, we're thankful that today being "thrown to the lions" is just a figure of speech. In Daniel's day, it was apparently an effective way to dispose of political enemies.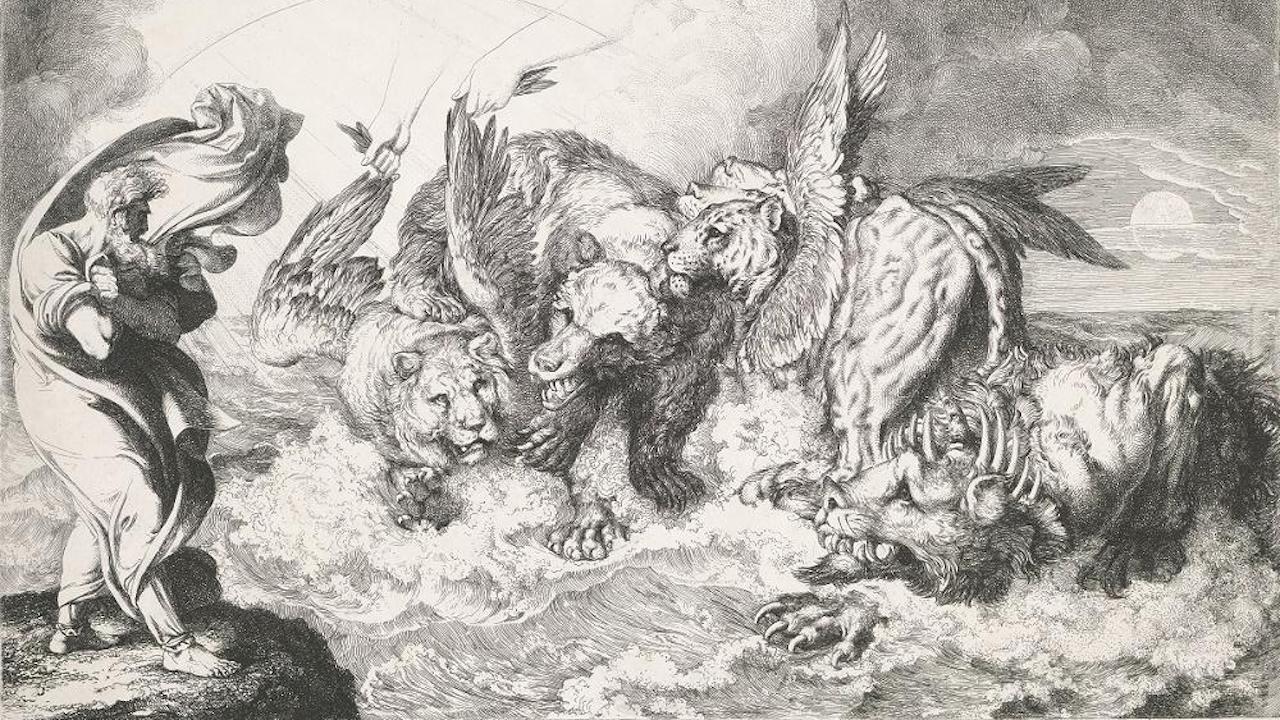 Unless, of course, God had other plans.
This week, we discuss the famous story of Daniel in the lion's den, and then we move on to the prophetic section of the book to analyze the four terrifying beasts of Daniel's vision, various interpretations of what they represent, and why scholars can't agree on their meaning after more than two thousand years of study and debate.
---
You can help L.A. and Peggy Marzulli, who just lost their home and everything in it to the devastating Camp fire in California. Click here for the Marzullis' Fire Relief Fund at GoFundMe, or click here to donate to the Marzullis via PayPal.
---
Click here for the complete archive of our New Testament Bible studies to date, and click here for the Old Testament studies to date. Or go to www.spreaker.com/show/gilbert-house-fellowship for all of the audio.