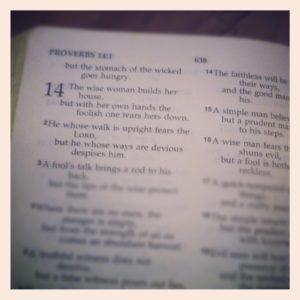 A COMMON thread through the Proverbs is the wisdom of listening to correction or reproof. As hard as it can be to hear that we need to rethink the way we're doing things, true wisdom comes from listening to guidance.
We continue our study of the Proverbs, discussing the benefits of accepting correction, seeking wisdom, and thinking before speaking (or posting, in this Internet age). We also spend some time discussing Proverbs 14:1 and the power of women to build up or destroy their homes.
Click here for the complete archive of our New Testament Bible studies to date, and click here for the Old Testament studies to date.