We pray that you had a blessed and peaceful holiday season! We've taken the last two weeks to rest, recharge, and get inspired for 2023. We've got three books planned–two fiction, one non-fiction–plus at least two feature-length videos.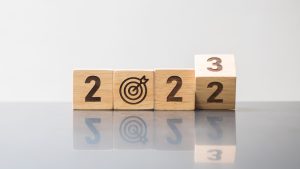 We'll be in Israel and Jordan in March, God willing, and we're still working on details of a possible tour to Turkey in October.
As you know by now, SciFriday has gone on indefinite hiatus. The time it takes to edit a weekly video program that must fit precisely into a 28:30 time slot is more than we can spare with the other projects in the works. However, we've brought back our podcast, P.I.D Radio, the program that started this journey back in 2005. You'll find it at your favorite podcatcher like Apple Podcasts, Google Podcasts, Amazon Music, iHeartRadio, or Spreaker; at PIDradio.com; or, better, yet, at our free app, where you'll find all of our weekly content: Unraveling Revelation, Derek's podcast A View from the Bunker, our weekly Bible study, the Gilbert House Fellowship, and new exclusive content posted weekly at our blog.
One more note: We added Stripe as a payment processor a couple of months ago after some of you expressed a desire to move away from PayPal. Well, it was called to our attention this weekend that the Stripe link at our Donate page wasn't working. That may explain why we hadn't received any donations through Stripe! That's now been fixed.
So, if you are led to support our ministry and prefer not to use PayPal, we now have a working option at www.gilberthouse.org/donate.
Thank you, and may God bless you with a happy and healthy 2023!