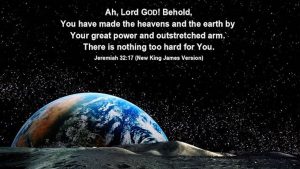 JEREMIAH'S LIFE wasn't easy. His message was so unpopular that he was put in stocks and later imprisoned, and he had to live through two invasions by the Babylonians. Of course, that could explain why his message wasn't well received: "Yahweh says we're being punished, so settle into your exile for the next seventy years and pray for the pagan cities in which you've been settled."
But even then, God had a message of hope for Israel and the world: A day was coming when Israel would be restored to the land and preserved through the coming judgment during the end times, the Day of Yahweh.
---
Book Two of Sharon's series of supernatural thrillers The Redwing Saga, Blood Rites, is available now at Amazon!
Blood Lies: Book One of The Redwing Saga is available in paperback and now as a Kindle e-book!
Derek's book The Great Inception: Satan's PSYOPs from Eden to Armageddon is now an e-book for the Kindle and Nook! For free samples, click here for a series of articles drawn from material in the book, or click here for a series of short (5-10 minute) videos based on the book.
And Derek's new book The Day the Earth Stands Still, co-authored with Josh Peck, is available now! See www.OfficialDisclosure.com for more info.
---
Click here for the complete archive of our New Testament Bible studies to date, and click here for the Old Testament studies to date.