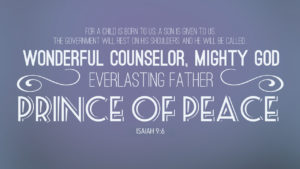 GOD'S JUDGMENT on Israel and Judah was not going to be pleasant, but it was not to last forever.
This week, we read prophecies of Isaiah and Micah on the coming destruction of the northern kingdom by Assyria and the southern kingdom by Babylon. But we also get several clear prophecies of the coming Messiah, who would gather the remnant of Israel and rule the nations from his throne in Zion.
Sharon's new supernatural thriller Blood Lies: Book One of The Redwing Saga is now available! Click here to order Blood Lies in paperback, and click here to buy Blood Lies as a Kindle e-book.
Derek's new book The Great Inception: Satan's PSYOPs from Eden to Armageddon is also (finally) available! For a free preview, click here for a series of articles drawn from material in the book.
---
Click here for the complete archive of our New Testament Bible studies to date, and click here for the Old Testament studies to date.