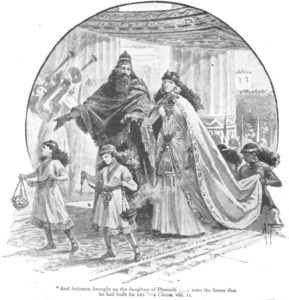 PRAISE THE Lord! That's the theme of the Psalms in today's Old Testament study. We examine a half dozen psalms of praise and find divine council language, making it clear that the psalmists knew that other gods existed, but only one God, Yahweh, created all the rest.
Again this week, we encounter a verse that's especially timely for us Americans, given the presidential election this past week.
We also return to the reign of Solomon in the historical books, discussing his marriage to the daughter of pharaoh and his business ventures with Hiram, king of Tyre.
Click here for the complete archive of our New Testament Bible studies to date, and click here for the Old Testament studies to date.