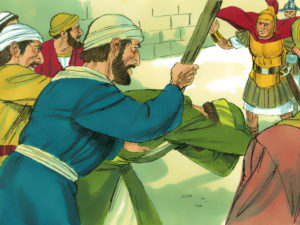 PAUL RETURNS to Jerusalem in this week's study, as we return to Luke's historical account of Paul's journey, in spite of warnings from believers from Asia to Judea that he would be arrested and possibly killed. But Paul already knew that, since he'd been warned by the Holy Spirit that this is what God had in store for him.
We also discuss Paul's teachings for Christian living to the church at Rome, which includes some much-needed instruction that's timely even today on being careful not to make ourselves stumbling blocks to others.
Click here for the complete archive of our New Testament Bible studies to date, and click here for the Old Testament studies to date.