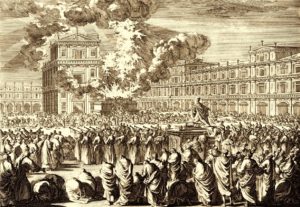 THE CONSECRATION of the Temple on Mount Zion is the focus of this week's Old Testament study. Solomon prays a prayer of dedication and asks the Lord to always see and hear his people when they call on His Name for forgiveness.
Interestingly, we notice that Yahweh told Solomon that when — not if — He allowed drought, pestilence, or war to afflict His people, if they humble themselves and repent, "then I will hear from heaven and will forgive their sin and heal their land."
We also discuss the use of call and response psalms like Psalm 136 as a tool to encourage students to memorize scripture, and we observe how often we encounter verses that reinforce the Divine Council worldview, which would make Sunday School a lot more interesting to kids if we taught it!
Click here for the complete archive of our New Testament Bible studies to date, and click here for the Old Testament studies to date.