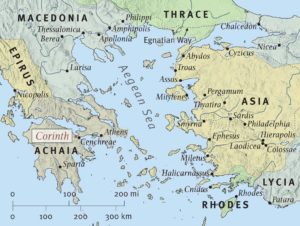 Our study of 2 Corinthians concludes this week as Paul counters criticism from "super-apostles" who had apparently wormed their way into the church at Corinth and turned them away from the gospel with impressive public speaking skills.
Paul critiques and encourages the Corinthians, and in so doing reminds us that judging one another on our physical gifts — not just appearance, but speaking ability, writing skills, or other gifts — may blind us to the workings of the Holy Spirit.
Click here for the complete archive of our New Testament Bible studies to date, and click here for the Old Testament studies to date.