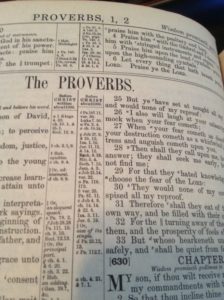 SOLOMON'S WISDOM is legendary, and to the extent it is recorded in the Bible, it is also divinely inspired. This week, we begin our study of the Book of Proverbs, which includes this important proverb in the first chapter:
The fear of Yahweh is the beginning of knowledge; fools despise wisdom and instruction.
Click here for the complete archive of our New Testament Bible studies to date, and click here for the Old Testament studies to date.