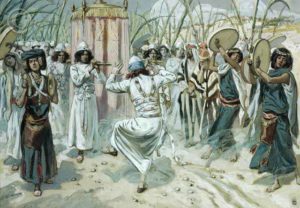 THIS WEEK'S Old Testament study is another lesson in how much depth the scriptures contain when we actually look.
We discuss the prophetic implications of Psalms 22-24, the Divine Council references in Psalms 47 and 68, and the setting of the time and place — just after David's victories over the Jebusites to take Jerusalem and the Philistines at the Valley of Rephaim — in which they were composed.
Click here for the complete archive of our New Testament Bible studies to date, and click here for the Old Testament studies to date.